Click here to view the new website...

This website prices are null and void...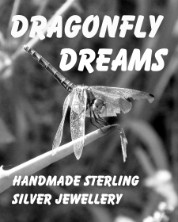 My name is Nikki Pijper. I am a qualified jewellery designer and manufacturer. I am based in Durban South Africa. This is a site for you to feel free to explore my jewellery.All jewellery is for sale. Some pieces have been sold but another one can be made for you. Another plan is I can design a piece of jewellery for you and your loved ones.
I hope you enjoy looking and ordering :)
Please contact me on
Tel: (+27) 72 246 7440
Email: dragonfly_jeweller@yahoo.co.uk
All prices are subject to change due to silver price...